Having a dog comes with tons of
responsibilities
including physical exercise. Walks are important not only so that they can release themselves but also to stay in shape, entertained and also to avoid disasters at home due to boredom and excess energy.
br>
Canine University offers Doggy Walks in which
your best friend will not only be accompanied by professionals but also able to:
Make new human and dog friends
Release excess energy and lower anxiety
Excercise and stay in shape
br>
You will enjoy a friend:
More relaxed
More balanced
More joyful
br>

br>
We recommend a minimum of four Doggy Walks per week of 1h each. Nevertheless, you decide which monthly package you get:
br>
All Terrain: 5 weekly walks.
Olympic: 4 weekly walks.
Athlete: 3 weekly walks.
Chill: 2 weekly walks.
br>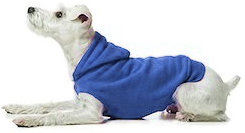 A professor from Canine University will attend to the address at the arranged time, when all the equipment must be ready to take the student out.
Once the walk time is up, the professor will go back to the student's home to hand the dog to the owner.
Doggy Walks do NOT include obedience or behavior problem therapy. You may arrange special in-home lessons for this purpose.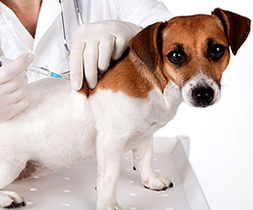 5 month olds and up.
Original up-to-date vaccination certificate. NO EXCEPTION.
It is the owner's responsibility to hand over the dog ready on time with ALL of the following: well adjusted collar (we do NOT accept collars that can easily slip off or open. If this happened during a walk, the University will NOT be responsible for any consequence), leash and appropriate bags.
We do NOT accept any type of shock collar, choke chain or prong collar. NO EXCEPTIONS. We recommend the use of martingale collars.
For security reasons, we do not accept chain leashes for dogs over 22 lbs or retractable leashes in general. We recommend regular nylon or leather leashes.
The student must NOT have eaten at least for 1-2 hours previous to the walk to avoid health problems like bloat (we also recommend that they do not eat 1-2 hours after the walk). The University will NOT be responsible if this happened.
It will be the owner's responsibility to let us know about any special need, health problems and others that may require special attention from the professor.
The dog must have proper social skills and be healthy. Aggressive dogs will not be accepted as well as those wounded or sick in any way or those with nails long enough to cause harm during the walk.
br>

br>
See fares in section
Tuition
Payment: br>
Packages Chill and Athlete: 100% of monthly payment prior to first walk. Deposit or cash.
Packages Olympic and All Terrain: 50% prior to first walk and 50% prior to second week. Deposit or cash.
Once the deposit is made, please send the receipt with the student's name to info@ucanine.com
br>

Please, fill out the following form to enroll your pup. Thanks!
br>