br>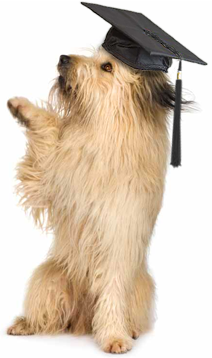 You're not done yet! Impress your friends and family with the
most educated dog they've ever met. A well behaved dog is a happy dog with a happy family
.
br>
Do you want your dog to bring the newspaper? The remote? In here you'll obtain the techniques to make that happen. In this course we'll mostly work
off-leash
. For some, this level represents the perfect step to start training for competitions and for others it's incredible fun with their dog to keep practicing and perfectioning previous behaviors in a fun environment. You'll both get to know each other much more and learn to work as a team towards the same objectives.
br>
Commands:
br>
Off-leash heel with distractions
Fetch objects
Walking backwards
Sit with high level of excitement. We'll set up a scenario in which the dog's level of energy will increase and then give the commad once. The dog will sit in less than a second.
Bark on cue
Practice of all commands and final exam receiving a Canine University diploma, graduation cap and a black tag for their collar as symbol and proof of the level of obedience.
Includes advise on
husbandry
,
living with kids
and
behavior issues
. In case of complex problems, we recommend setting up special sessions to solve them.
br>

br>
12 classes of 20-30 minutes each. We suggest 2 times/week over 6 weeks.
br>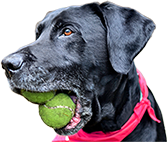 Individual classes 100% customized alternated between one dog-professor and one family-dog-professor, so that both dog and human family learn at the same phase.
After the class with the family, we'll assign homework for you to practice during the rest of the week.
br>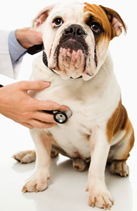 Intermediate II Obedience diploma from Canine University (any country location) or President Caro Sacco's approval.
Original up-to-date vaccination certificate must be brought to the initial consultation. NO EXCEPTIONS.
Pawrents must remain in the campus at all times. No students without supervision will be allowed except during class with the professors.
Please, bring bags to pick up after your dog.
Read the General Regulations
br>
See fares in section
Tuition
Payment: br>
Consultation (if applicable): prepaid through deposit or cash.
Course: 50% before starting and 50% before class 5.
Once the deposit is made, please send the receipt with the student's name to seattle@ucanine.com
br>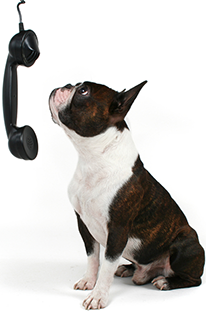 In case you have the Intermediate II Obedience diploma from Canine University, the course will start immediately. Otherwise, a private consultation with the dog and family will be held with the purpose of getting to know you and determine the best course according to your needs.
Consultations will be held by appointment only and during work schedule.