br>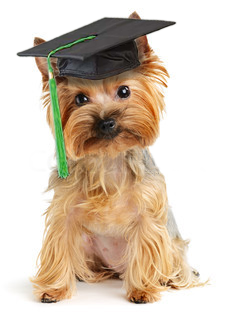 In this level we will reinforce previously learned commands while including the three D's:
Duration, Distance
and
Distractions
on and off-leash, for which you will also gain
verbal control
.
br>
Commands:
br>
Automatic sit on every stop
Stay for longer periods with distractions (4-10min with toys, food, people and dogs running around)
Stand up on cue and allow being examined
Releasing objects from their mouth
Reject food from strangers and accept it only from the handler
Practice of all commands and final exam receiving a Canine University diploma, graduation cap and a green tag for their collar as symbol and proof of the level of obedience.
Includes advise on
husbandry
,
living with kids
and
behavior issues
. In case of complex problems, we recommend setting up special sessions to solve them.
br>

br>
12 classes of 20-30 minutes each. We suggest 2 times/week over 6 weeks.
br>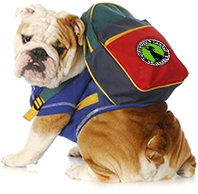 Individual classes 100% customized alternated between one dog-professor and one family-dog-professor, so that both dog and human family learn at the same phase.
After the class with the family, we'll assign homework for you to practice during the rest of the week.
br>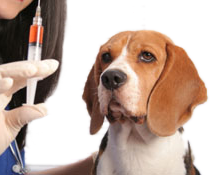 Basic Obedience diploma from Canine University (any country location) or President Caro Sacco's approval.
Original up-to-date vaccination certificate must be brought to the initial consultation. NO EXCEPTIONS.
Pawrents must remain in the campus at all times. No students without supervision will be allowed except during class with the professors.
Please, bring bags to pick up after your dog.
Read the General Regulations
br>
See fares in section
Tuition
Payment: br>
Consultation (if applicable): prepaid through deposit or cash.
Course: 50% before starting and 50% before class 5.
Once the deposit is made, please send the receipt with the student's name to seattle@ucanine.com
br>
In case you have the Basic Obedience diploma from Canine University, the course will start immediately. Otherwise, a private consultation with the dog and family will be held with the purpose of getting to know you and determine the best course according to your needs.
Consultations will be held by appointment only and during work schedule.