br>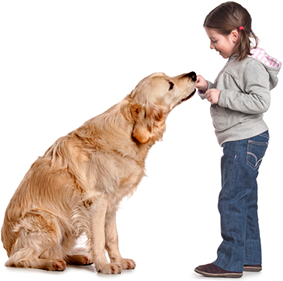 It's very important even for the little ones in the family to be capable of handling the dog, even if the latter is bigger or stronger than them. This, paired with the great enthusiasm shown by our little human students over our years of experience, is why we developed a
unique
program in which they'll have the opportunity to
pursue the animal training path
and become
Little Professors certified by the best dog training institution in the US, Mexico, Venezuela and Panama
.
br>
Participants will earn:
br>
Ways of earning the animal's respect
Self confidence
Proper play skills
Opportunity to gain knowledge, new friends and sense of responsibility
Proper body language for handling
Practice of basic commands (sit, down, come, stay and heel)
Handling of unwanted behaviors like jumping, nipping, chasing, etc.
Basic husbandry skills
Proper pronunciation of commands
br>

br>
4 classes of 20-30 minutes each, 2 times/week over 2 weeks.
br>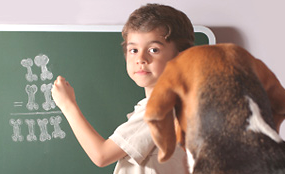 Individual classes 100% customized with constant professional supervision, as well as comments and suggestions all along.
The dynamics of each class will be adapted to the age, likes and abilities of the student.
br>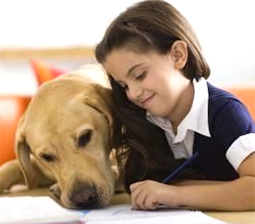 Open to kids and teens 7 to 15 y/o.
Practices may be done with their own dog as long as they have previously obtained the Basic Obedience certificate from Canine University. Otherwise, we will assign a super dog during the classes.
Family members must remain in campus at all times.
Family members may observe the class at a certain distance as long as this doesn't affect the student's focus. Family members' participation during class will not be permitted.
Please, bring bags to pick up after your dog.
Read the General Regulations
br>
See fares in section
Tuition
Payment: br>
Consultation (if applicable): prepaid through deposit or cash.
Program: 100% before starting.
Once the deposit is made, please send the receipt with the student's name to info@ucanine.com
br>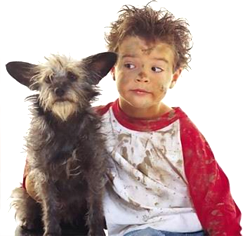 Before starting the program, a private consultation with the kid/teen, the dog (in case you want them as part of the classes) and family will be held with the purpose of getting to know you. Each person is unique and the consultation will allow us to determine the best class contents.
Consultations will be held by appointment only and during work schedule.