br>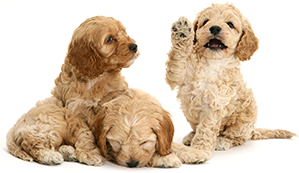 Did you know that
most dogs with behavior issues have been weaned before turning two months old
? In nature, animals learn manners, appropriate games and so on with thir mother and siblings, but sadly, most puppies are separated from their canine family way before they learn all this, causing an infinity of behavior problems like aggression, rough games, phobias and more.
What a puppy learns from the moment they're born until turning 4-5 months will determine the kind of dog they'll be afterwards
. You must educate and socialize your puppy as soon as possible, making sure they learn proper behaviors and their place as part of the family.
The best moment to stop bad behaviors is before they develop!
Our preschool is a 100% positive experience that represents the first step towards becoming a Canine Good Citizen and a wonderful well behaved member of the family.
br>
General aspects of the Preschool:
br>
Lots of fun for puppies and owners.
Novelty class exclusive for puppies and their human families.
No commands, no obligations, 100% positive reinforcements.
Ensure happier more confident puppies.
Prepare pawrents for basic obedience and a stronger bond between pup and family.
br>
You will enjoy: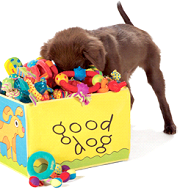 br>
Learning theories and teaching methods for new behaviors and correction of others.
Knowledge to be a great leader earning the respect of your pup in a positive way.
Learning about body language and their means of communication.
Tips for integrating your pup's education in your daily routines.
Tips to get your pup used to being quietly handled.
Desensitization techniques to treat fears to loud noises, strange objects and others.
br>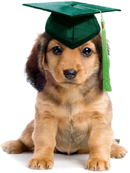 Your puppy will enjoy:
br>
Mental stimulation.
Socialization with dogs and people.
Manners.
Proper games with dogs and people.
Bite inhibition.
Discouraging unwanted behaviors: jumping on people, chewing, biting, running away, attacking, being possesive and others.
Learning to calm down to enjoy moments of relaxation as part of their life.
Learning to be comfortable in new places.
Basis for basic obedience.
Learning to sit fast and happily to get what they want, which, for example, translates to never jumping on people.
br>
6 classes of 60 minutes each. 2 times/week over 2 weeks and 1 time/week over 2 weeks.
br>
Group classes with constant professional supervision, service and explanations, as well as comments and suggestions all along.
Maximum 8 puppies/class.
Contact us for next available dates.

br>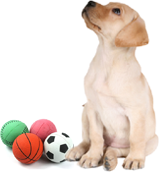 Ages 3-5 months.
Original up-to-date vaccination certificate must be brought to the initial consultation. NO EXCEPTIONS.
Fecal test.
Regular collar (nylon, leather, etc) or martingale. We do NOT accept puppies with choke chains, pinch collars or any other type of aversion collar.
Pawrents must remain in the campus at all times. No students without supervision will be allowed except during class with the professors.
Please, bring bags to pick up after your pup.
Read the General Regulations
br>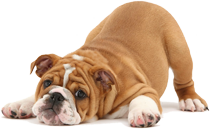 See fares in section
Tuition
Payment: br>
Consultation: prepaid through deposit or cash.
Course: 50% before starting and 50% before class 4.
Once the deposit is made, please send the receipt with the student's name to info@ucanine.com
br>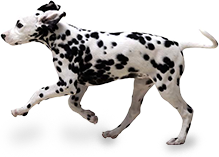 A private initial consultation with the puppy and family must be held before starting any course with the purpose of getting to know you and determine the best course according to your needs.
Consultations will be held by appointment only and during work schedule.